Humidity Control Dry Rooms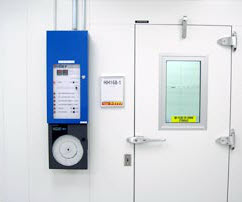 For more than a decade, BioCold has partnered with Munters CargoCaire, a global leader in humidity control systems, offering our customers a wide range of reliable and efficient dehumidification options. Whether engaged in pharmaceutical manufacturing of moisture-sensitive products, cold storage of seeds and agricultural products, or even lithium battery manufacturing, BioCold has options to meet your dehumidification needs.
Using CargoCaire's titanium gel dessicant wheel technology, BioCold is able to supply air with a dewpoint of -40F, maintaining room conditions of 10% RH or below.
Please consult our engineering team to discuss particular application requirements.